Strong mental skills often give amateur and professional athletes an edge over their competitors. At Whole Athlete, we recognize that the mind is as important as the body in a complete training program.
Marv Zauderer leads our Mental Training program. He works with athletes, coaches, and teams on:
Building self-confidence and motivation
Managing stress, pressure, and disappointment effectively
Stopping negative self-talk
Increasing the ability to maintain and regain concentration
Mentally preparing well for competition
Improving communication with teammates and coaches
Setting, resetting, and managing to individual and team goals
Noticing, avoiding, and recovering from burnout
Regaining mental fitness after injury
Check out our articles page for some of the articles Marv has written on these topics.
---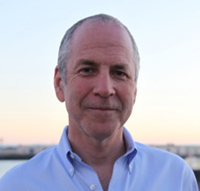 Mental Training is not psychotherapy. It's brief, to-the-point, action-oriented consulting that gives you the tools you need to be successful. Marv is a licensed psychotherapist and has experience with a wide variety of adult, child, and group psychology issues. He is also a Masters athlete, former sport psychology columnist, husband of an equestrian, and father of three twentysomethings.
Prior to his change of career, Marv had a successful 15-year career in high technology. He has graduate degrees from Stanford University and Dominican University, and an undergraduate degree from UC Berkeley. He is a member of the Positive Coaching Alliance, is a USA Cycling Level 2 coach, and has coached girls' softball. Growing up, he played AYSO soccer, Little League baseball, challenge-ladder tennis, and playground basketball.
Marv works with Mental Training clients in person throughout the San Francisco Bay Area, and by phone and video chat with clients outside the Bay Area. He frequently gives presentations on Mental Training to teams, clubs, and coaches in person and via the Internet.
You can contact Marv at 415.721.3737 or marvinz@pobox.com. His website is www.marvinz.com.