Macrobar

MacroBars are macrobiotic, vegan, energy and protein bars made fresh daily.
Minimally processed and certified organic, macrobars utilize simple healthy ingredients to boost the immune system and help provide essential nutrients.
GoMacro products do not use any additives or preservatives, refined sugars, flours or dairy.
Sweetened with grain-based sweeteners.
Healthy fats derived from nuts and seeds containing omega3 fatty acids, minerals and vitamins.
Carbs are complex carbs from whole grains.
Brown rice protein.

---

Athlete's Multivitamin

contains a very specific blend of antioxidants that research has shown to clean up cellular damaging free radicals and increase muscular endurance. It is designed to provide the body with essential vitamins and minerals for the demands of active individuals and athletes.
Natural antioxidants include: Himalayan GoJi Berries, Grape Seed and Red Beet Root extracts are a good source of Vitamin C, E quercetin, betalains and phenolics, carotenoids and other natural antioxidants that promote good health.

---

EP-NO

Provides all the necessary nutrients to feed your system to maintain and build stronger, healthier blood.
Full amino acid profile for strength, antioxidants to detoxify the blood plus B-12, folic acid, zinc, biotin, and Vitamin C to maximize absorption.
EP-No is a synergistic formula that is easy to digest with no side effects.

---

Revenge Sport

All natural, great tasting hydration mix.
Low glycemic carbohydrates for long lasting energy and a less sweet taste, making it easier to take in during harder efforts and on hot days.
Electrolyte replenishment plus glucose and ribose sugars make it an ideal fuel for training/racing.

---

Ultragen

Fast, complete recovery from intense efforts, perfect for race recovery when you're on the go.
Coritsol modulation system, a balance of ingredients to ensure complete recovery.
Easy to digest whey Protein.
Great tasting, compared with other recovery formulas.

---

Endurolytes

All the essential electrolytes for sustained and intense efforts.
A crucial supplement for racing and training in the heat, for use in capsule form or powder to mix with water.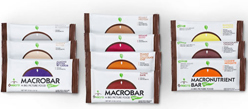 At Whole Athlete we are selective and confident of the products we offer. Our coaches personally test and recommend these items. For purchases, questions or product feedback contact us.